fast and Powerful Steam
up to 80%
Less Energy
INTRODUCING THE NEW WAY OF PRODUCING STEAM
Thanks to cutting-edge technology, our ultra high-efficiency steam generators produce steam at the pressure and dryness you need, in record-breaking time, and with so little energy that it seems to defy the laws of physics.
This not only decreases your energy bill, it also opens up new possibilities. Apart from saving a lot of energy, our steam generators are designed to be extremely reliable and low maintenance, and to provide better integration into industrial applications. Read on below for details.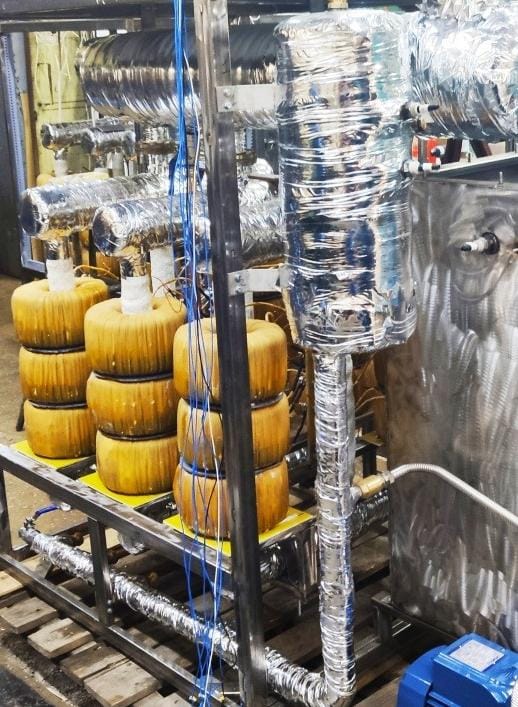 1. 50-80% Energy Savings
While steam is needed for a wide range of applications, it is very energy intensive to produce. This is because to create steam, you need to overcome the strong attraction forces between water molecules.
Our technology uses electromagnetic fields to overcome the attraction forces between water molecules with much less energy.
This technology is so efficient, that up to 80% of energy is saved compared to conventional steam generation using gas or electricity. Even compared with other steam generators using electromagnetic fields (induction steam generators), our technology still saves 50% of energy.
Our steam generators were designed from the ground up to provide a new level of reliability and low maintenance.
These steam generators are boiler-less, and they include none of the heating elements, electrodes, pressure vessels or any of the other components that typically cause failures in competitive steam generators. The lifespan of our generators is 20 years or more.
They are also designed to be hassle-free. There is practically no scale build-up in the generator, so descaling only needs to be done once in a while to free up the pressure lines. Pressure and temperature protection is by design: it is built-in, not managed. And it turns off automatically if the water tank runs out of water.
In addition: all elements are serviceable and easily replaceable with industry-standard components.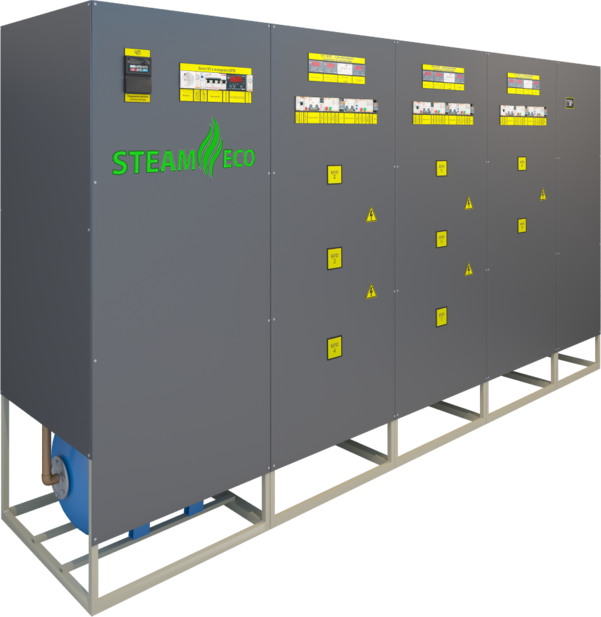 3. Flexible
Our steam generators are designed to be part of a larger system. They also feature a few technical advantages which make them the perfect partner for integration applications.
Continuous steam: our technology produces steam through instantaneous evaporation of water directly in the steam line
Fast startup time: our steam generators need only 3-5 minutes to reach full power, thus allowing them to be turned off when steam is not needed – for additional energy savings thanks to "start-stop" mode
Easy to operate: fully automated and do not require the constant presence of an operator. Operators can be trained in less than an hour.
Integration: can be controlled remotely and programmed to work in integrated systems
Modular sizing: from 50 to 1200 kg/hour – custom configurations and retrofitting are possible.
Flexible saturation and pressure levels: dryness of steam and pressure levels can be adapted to your application.
Sounds too good to be true?
Get in Touch with Us for a Detailed Analysis of your Savings Potential
We will provide you with a detailed study of the energy savings and other advantages our steam generators can provide.